Company
Company
Our Brand Promise To You: We promise that our solutions are secure, cost-effective, high quality, and adopted by the users.
Welcome to Netwoven
We help modernize and secure your business processes and IT systems using Microsoft technologies.
Netwoven is a trusted Microsoft Solutions Partner who unravels complex business problems leveraging Microsoft technologies. We create and implement digital transformation strategies around secure collaboration, modern software applications, deeper insights from data, modern infrastructure, and security.
Netwoven is a global company headquartered in the Bay area, founded in 2001 by senior-level executives from Microsoft, Oracle, and Intel.
We're a Leading MSP
Netwoven and Microsoft: The Dynamic Duo of Digital Transformation!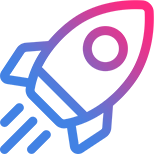 Talk with an Expert
Find out how we can help you with your organization's digital transformation journey.