Company
Partners
Powering Digital Transformation: Netwoven's Strategic Partnerships with Microsoft, CDW, Nintex, and more to deliver cutting-edge technology
Why Us
Transform Your Business with Netwoven's Winning Partnerships and Innovative Solutions!
Netwoven's strategic partnerships with industry leaders such as Microsoft, CDW, Nintex, and more are essential to delivering innovative solutions to transform businesses.
As a Microsoft Preferred Partner, Netwoven specializes in SharePoint, Office 365, and Azure, and leverages Microsoft's technologies to deliver cutting-edge solutions to its clients.
Our partnership with CDW, a leading technology solutions provider, enables Netwoven to deliver top-quality solutions that help clients streamline their business operations.
Our partnership with Nintex, a leading provider of process automation and workflow software, enables us to offer powerful workflow automation capabilities to our clients.
Netwoven's partnerships with Microsoft, CDW, and Nintex demonstrate our commitment to providing clients with the best technology solutions to help them achieve their business goals.
Partners
We work with a trusted, select group of partners to enhance your business through digital transformation
Microsoft
Netwoven's strong partnership with Microsoft empowers businesses with innovative solutions. As a Microsoft Preferred Partner, Netwoven leverages technologies like SharePoint, Office 365, and Azure to deliver high-quality, customized solutions. This collaboration enables clients to enhance productivity and achieve their business objectives effectively.
CDW
The partnership between Netwoven and CDW marks a significant collaboration in the realm of Microsoft technology solutions and services. Netwoven, with its expertise in digital transformation and cloud-based solutions, joins forces with CDW, a leading provider of integrated IT solutions. This partnership leverages Netwoven's proficiency in delivering tailored enterprise solutions and CDW's vast network and capabilities in providing end-to-end IT services.
Sharegate
Netwoven's partnership with Sharegate simplifies content migration and management. With Sharegate's SharePoint and Office 365 migration tools and Netwoven's expertise, clients can seamlessly migrate content and ensure ongoing management. This partnership provides businesses with simplified content management solutions, allowing them to focus on their core competencies.
Nintex
Netwoven and Nintex have forged a strategic partnership that brings together their respective expertise in digital transformation and workflow automation. This collaboration represents a powerful synergy, combining Netwoven's deep understanding of modern enterprise solutions and Nintex's industry-leading platform for process automation.
It has been a rewarding and educational experience partnering with Netwoven with shared customers. Their knowledge of the security space, experience and professionalism with Enterprise customers, global delivery execution model, and strong knowledge of Microsoft products has provided superior solutions to our joint customers.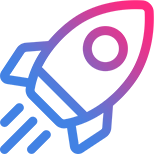 Talk with an Expert
Find out how we can help you with your organization's digital transformation journey.