Trusted by 30+ Fortune 1000 Clients
What we do
We help modernize and secure your data, business processes and IT systems using Microsoft technologies
Cloud Infrastructure and Security

Content and Collaboration

Modern Applications

Data and Analytics

Expert Staffing
Why partner with Netwoven?
Netwoven is a trusted Microsoft Solutions Partner who unravels complex business problems leveraging Microsoft technologies. We create and implement digital transformation strategies around secure collaboration, modern software applications, deeper insights from data, modern infrastructure, and security.
Netwoven is a global company headquartered in the San Francisco Bay area, founded in 2001 by senior-level executives from Microsoft, Oracle, and Intel.
Enterprise and mid-market experience solving the most complex business problems
A trusted Microsoft Solutions Partner with over 20 years of experience working with Fortune 500 companies
Microsoft Certified staff operating 24/7 so your projects are completed successfully
Seamless delivery processes that are clearly defined and aligned with your project plan
Intellectual reusable assets to help accelerate your project delivery with reduced risk
Direct access to Microsoft's product team to leverage expertise for your project
Ability to leverage Microsoft incentives to help fund parts of your project.
20+Years of Experience
30+Fortune 1000 Customers
160+Team Members Worldwide
1M+Users migrated to Microsoft 365
5K+Microsoft 365 Projects Delivered
2.5xAverage Return on Investment
Let's Talk
Speak With an Expert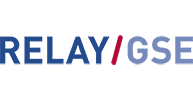 Our experience working with the Netwoven team was excellent. They demonstrated a high level of expertise and admirable quality of work which helped us solve any challenges that occurred during the migration process and assisted us in the timely completion of the project. I'm extremely satisfied with the smooth execution of the project and the overall outcome achieved.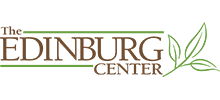 Netwoven has built out our organization's secure and scalable Microsoft 365 tenant and provided workshops to speed up our adoption and rollout. We used the COVID-19 pandemic and the recent increase in security breaches as opportunities to fast-track our digital transformation to the Microsoft365 cloud. The migration of our existing mail services and identities to the cloud secures one of our business-critical applications and will begin to transform the way we do our business.
Insights
Thought Leadership