Services
Data and AI
Experience the transformative power of your data with Netwoven - your trusted partner for data engineering and analytics projects.
Transform your data into a strategic asset
Maximize the value of your data with Netwoven's expert data engineering and analytics services
In recent years, Data and AI has become a truly strategic asset, especially in the wake of the global pandemic. As we navigate, businesses that can harness the power of data & AI are better equipped to navigate uncertainty and take action to emerge stronger.
Data & AI practice is a new approach to creating data solutions that seeks to address these challenges by applying modern organizational and engineering practices. By adopting the principles and practices of data & AI Practices, IT organizations can respond more quickly to the evolving data needs of their organization and collaborate more effectively with business partners to create insights.
Netwoven Data & AI Practice brings ability to Support Customer End to End Digitalization needs.
Our Data Engineering & Analytics Services
Transform your business with unparalleled data insights and cutting-edge analytics
Insights
Thought Leadership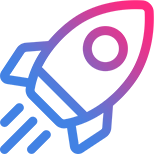 Talk with an Expert
Find out how we can help you with your organization's digital transformation journey.