Services
Data and AI
Unleash the power of data and AI to transform the world with innovation and insights
Transform your data into a strategic asset
Maximize the value of your data with Netwoven's expert Data and AI services
In recent years, Data and AI has become a truly strategic asset, especially in the wake of the global pandemic. As we navigate, businesses that can harness the power of data & AI are better equipped to navigate uncertainty and take action to emerge stronger.
The practice of Data and AI has introduced a fresh approach to developing data solutions that specifically address these challenges, incorporating modern organizational and engineering practices. By embracing the principles and methodologies of Data and AI Practices, IT organizations can swiftly respond to the evolving data requirements of their respective enterprises, fostering more efficient collaboration with business partners to generate valuable insights.
With our Data and AI Practice services, you can expect:
Improved decision-making through actionable insights derived from data.
Enhanced operational efficiency and productivity.
Increased customer satisfaction through personalized experiences.
Accelerated innovation and identification of new revenue streams.
Mitigation of risks through effective data governance and compliance.
Unlock the full potential of your data and embrace the power of AI with our Data and AI Practice. Contact us today to embark on your data-driven transformation journey.
Our Data & AI Services
Transform your business with unparalleled time to value, security first architecture with minimal configurations with AI supported flexible data pipelines, unified data insights and cutting-edge analytics
Insights
Thought Leadership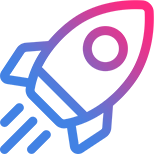 Talk with an Expert
Find out how we can help you with your organization's digital transformation journey.