Services
Modern Applications
When it comes to modern application projects, hiring Netwoven is like adding a team of highly skilled technology consultants to your arsenal - expect nothing but exceptional results and a competitive edge in the market.
Why Netwoven
Your trusted experts in Microsoft cloud-based technologies and software development methodologies.
Netwoven is a technology consulting firm that specializes in providing innovative solutions using Microsoft products for businesses of all sizes.
Our team of experienced professionals can help streamline business processes and enhance the user experience of applications. By leveraging our many years of expertise in Microsoft cloud-based technologies and modern software development methodologies, Netwoven can help create robust, scalable, and user-friendly Microsoft applications that can improve business operations and ultimately, help achieve organizational goals.
With our collaborative approach and customer-centric focus, Netwoven can work closely with your organization's team to understand your unique business needs and tailor solutions to meet those needs.
What We Do
Revolutionize Your Business with Netwoven: The Top Choice for Modern Application Projects!
This tool has been an incredibly reliable source for our company as it sifts through thousands of orders detecting errors before they reach our WMS / ERP system. During the last 2 1/2 years, we have been able to add functionality to the tool and have enhanced its design. The Netwoven team supporting our needs and adding enhancements to OPT behind the scenes has been top-notch all the way. Always available and error-free coding. When the business has had inquiries or suggestions, the OPT Support team has been able to transform our business requirements into programming requirements. The work of the Netwoven team has been stellar.
View Case Study
Insights
Thought Leadership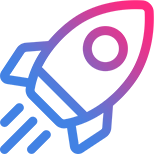 Talk with an Expert
Find out how we can help you with your organization's digital transformation journey.