Insights
Insights
Stay Informed with Netwoven's Insights Page: Explore our Blog, Customer Success Stories, Videos, and Events
Netwoven Insights
Netwoven's Insights Page Offers Valuable Resources for Microsoft-Based Technology Solutions and Industry Best Practices
Netwoven is a leading provider of Microsoft-based technology solutions and services, helping organizations streamline their processes, increase productivity, and achieve business goals. Our Insights page is a great resource for anyone interested in learning more about the latest trends and best practices in the industry. It includes a range of content, such as blog posts, customer success stories, videos, and events.
The Blog section provides informative articles written by Netwoven experts, covering a wide range of topics, from collaboration and communication to data analytics and cloud solutions.
The Customers section showcases the success stories of Netwoven's satisfied clients, highlighting their journey to achieving business success.
The Videos section offers short, informative clips that showcase Netwoven's services and solutions in action, while the Events section lists upcoming industry events and Netwoven webinars.
Netwoven's Insights page is a valuable resource for anyone looking to stay informed about the latest trends and best practices in the industry.
Netwoven Insights
Netwoven's Insights Page: Your Go-To Resource for Industry Trends and Best Practices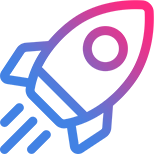 Talk with an Expert
Find out how we can help you with your organization's digital transformation journey.