Events
Webinar: Gain a competitive edge with Data Analytics
Date: April 20, 2016 | Time: 05:00 PM - 06:00 PM UDT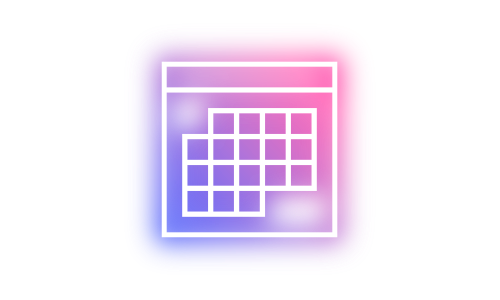 In today's age of connected devices and 24-hour operations, Data Analytics is a big deal. Every business -- big or small -- is working to set up the right Data Analytics infrastructure and software for their company so that business insights can be gained in a timely manner. Companies who set up the right infrastructure reap significant advantages, such as the ability to identify opportunities and make critical decisions faster than the competition.
In this webinar, you learned about the right infrastructure and use of Data Analytics in companies. Sumeet Bansal, Principal Solutions Architect for Databases at Tegile, will sit down with Niraj Tenany, CEO of Netwoven, to discuss this topic.
First: Niraj will share the Data Analytics challenges that his customers face in terms of infrastructure, performance and service-level agreements (SLAs). Next, he will share how his team helps companies solve those challenges. Niraj will also share the trends he sees in terms of popular Data Analytics software and infrastructure being deployed in the field.
Second: Sumeet will share how Tegile and Microsoft are helping businesses to implement the right infrastructure for their Data Analytics platform.
About Netwoven
Netwoven Inc. is a leading Microsoft solutions provider (Gold Partner) providing solutions for Business Productivity, Business Engagement, Infrastructure Services and Big Data Analytics to mid-market and large enterprises. We believe in delivering solutions tailored to specific needs of our clients and to do so in a cost-effective manner using our global delivery model. Our services and solutions come in the form of consulting projects, specific products & services, and staffing services. We were founded in 2001 by senior-level executive from Microsoft, Oracle and Intel.
About Tegile
Tegile is a leading-edge provider of flash storage systems. Companies such as ManTech, Rahr Corporation, the Minnesota Wild Hockey Team, Aer Lingus, Barnsley College and the Bank of Stockton are a small sample of companies who run their data on Tegile flash storage.
Speaker(s)
Niraj Tenany is the Chief Executive Officer and a Co-founder of Netwoven, responsible for the strategic vision and direction. Prior to founding Netwoven, Niraj led a profitable Enterprise Applications Consulting Practice at Microsoft, Accenture, and Oracle. He holds a BS in Computer Science from Birla Institute of Technology, India, an MS in Computer Science from State University of New York (SUNY), and an MBA from Duke University's Fuqua School of Business in North Carolina.
Sumeet Bansal as a VP of IT and lead DBA implemented flash technology at wine.com in late 2009 to solve critical business problems. He implemented the first data warehouse at wine.com to streamline analytical reporting. He has over 16 years of IT experience covering database platforms such as Oracle and SQL Server along with datacenter architectures. His database experience involves extensive hands-on work with database performance, application acceleration and systems administration. Sumeet has been the resident SQL Server and database expert at several top flash companies including: Fusion-io, Violin Memory and most recently Tegile.