Events
Webinar: Data Observability with Microsoft Fabric
Date: October 12, 2023 | Time: 09:00 AM - 10:00 AM PST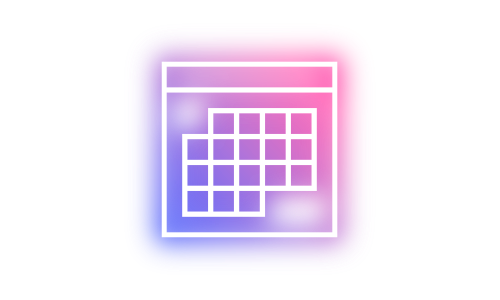 Please join us on Thursday, October 12th at 9 A.M PT/ 12 P.M ET for a webinar about "Data Observability with Microsoft Fabric" featuring Netwoven and Microsoft architects. This engaging presentation and interactive Q&A session is tailored for business and technical executives, providing valuable insights into these technologies' transformative capabilities and practical applications. Gain a deeper understanding of how these solutions can:
Transform your data projects into resounding successes by leveraging our proven Data Observability-driven project approach & Microsoft Fabric
Accelerate Time-to-Value and gain new data insights via Microsoft Fabric
You'll learn:
Compare ways to implement Data Observability features with Microsoft Synapse Analytics vs Fabric
Understand the built in Data Observability features in Microsoft Fabric for better ROI
Learn from Microsoft expert about their new Fabric Implementation Guidelines
Get your questions answered from Netwoven & Microsoft industry expert panel
Access to a FREE eBook on Data Observability Values mapping to Microsoft Fabric services
The Speakers
Gjnana Duvvuri
Gjnana brings 24 years of experience IT , 8 years as a Cloud Architect consultant and IT technical leader most recently from Microsoft. He has been supporting large business transformative initiatives for marquee clients like Microsoft, Union bank(MUFG), Delta Airlines, BCBS, Macys, Global Payments, and UPS. For the last 7 years, he has been working with cloud platforms like Azure, AWS, Oracle and Google with a main focus on Digitalization Data & AI, Open Analytics, SAP Integration, Modern data warehousing with BI & AI on end-to-end implementations with data services , app modernization and on-prem to cloud migrations. Gjnana has profound understanding of business domain operations of Financial Card Merchant Services, Banking, Retail, Supply Chain Management, Manufacturing, Pharmaceuticals, Pharma product management, Healthcare, Biotechnology, Oil & Gas, Travel and Transportation Industries.
Walt De Petris
Walt is Chief Operating Officer and is responsible for service delivery and company operations of Netwoven. He brings extensive experience to Netwoven managing large service organizations and service enterprise customers. Prior to joining Netwoven, Walt was the CIO of KIPP Foundation, a non-profit education foundation formed by Gap, Inc founder to provide high quality education to under privileged children through over 100 charter schools across America. Prior to KIPP, Walt was the General Manager of the Communication Sector Enterprise Services at Microsoft Consulting Services. Walt was with Microsoft for over 15 years. While at Microsoft he successfully managed $90+M services business with over 200 employees throughout the United States & India. He worked closely with the top 60 US Telecommunication and Media Entertainment companies to build custom systems, deploy new technologies and create reliable support organizations to meet their business needs. Walt holds a BS in Computer Science and Economics from University Of California, San Diego.