What We Do
AI and ML
Empower businesses with intelligent automation, data-driven insights, and predictive capabilities for transformative innovation
What We Do
Simplifying the complex, innovating the future using AI solutions
AI is already transforming the world in many ways, from powering self-driving cars to helping doctors diagnose diseases. In the future, AI has the potential to help any business automate tasks, improve decision-making, and personalize customer experiences. Stay ahead of your competition by building cutting edge solutions that would improve efficiency, accuracy, engagement, and customer satisfaction.
Our team of experienced Data professionals can unravel the complex landscape of the fast-evolving AI technologies and implement solutions that deliver real tangible results.
How It's Used
Netwoven delivers Artificial Intelligence (AI) solutions that can automate tasks, improve decision-making, and personalize experiences.
Generative AI
Generative AI is a type of artificial intelligence (AI) that can create new content, such as images, videos, audio, text, and 3D models.
Netwoven can help build solutions that can generate content like webpages, blogs etc., develop product designs, detect fraud and anomaly detection, mitigate risks, and personalize user experiences.
Microsoft Cognitive Services
Microsoft Cognitive Services are a set of cloud-based AI services that help developers build cognitive intelligence into applications without having direct AI or data science skills or knowledge.
Netwoven can help build human-like AI solutions that deliver cognitive services like virtual assistants, image recognition, text analysis, speech recognition and decision making around your organization's data.
Azure OpenAI
Azure OpenAI Service is a cloud-based service that provides access to OpenAI's powerful language models, including GPT-3, Codex, and DALL-E.
Netwoven can help build variety of Azure OpenAI based solutions like chatbots, code generation, summarization, Q&A, and content creation (text, images, and videos) using the REST APIs, SDKs, or Azure OpenAI Studio.
Conversational AI
Conversational AI is a type of artificial intelligence (AI) that can simulate human conversation which is made possible by Natural Language Processing (NLP).
Netwoven can build various solutions based on Conversational AI like Chatbots, virtual assistants and Interactive voice assistants to aid the productivity, personalized experiences and customer services for your organization and customers. Microsoft Power Virtual Agents a low-code solution can be used to deploy conversational AI within chatbots to easily connect with users, gain insights from conversations, and solve problems.
Microsoft Copilot
Microsoft copilots are AI-powered tools that assist users with cognitive tasks in everyday Microsoft applications like Word, Excel, Dynamics etc. to create content, answer questions, generate reports, translate languages, generate emails and automate tasks.
Netwoven can assist implementing Microsoft 365 Copilot, Security Copilot and Sales Copilot including change management, communication, adoption, rollout and reviewing security considerations for your tenant. We can perform integration of 3rd party plugins and write new plugins if use case dictates.
Azure Infrastructure for AI
Building Azure OpenAI applications on Azure infrastructure means using the Azure OpenAI service to run OpenAI's powerful language models on Azure's global infrastructure.
Netwoven can help build the Azure resources needed to run the applications while utilizing Azure's enterprise-grade security, compliance, and availability features.
Why Netwoven
Netwoven will help you make sense of AI technologies by unraveling the complex for you.
Expertise in AI technologiesNetwoven has deep understanding of the latest AI technologies including machine learning and natural language processing. Netwoven uses its experience in business domains to build meaningful solutions to their clients to solve real-world problems.
Project ManagementNetwoven has built project management methodology to efficiently run AI projects efficiently to meet your budget needs. Our Project Management team is well versed in AI tools and technologies to effectively manage the sometimes-complex projects.
Responsible AI practicesNetwoven implements AI solutions by putting emphasis on Microsoft's Responsible AI principles. We involve key stakeholders in the design and development of AI solutions, collect data in a transparent and accountable manner and ensure user privacy is given the top priority to engender trust and scale AI with confidence.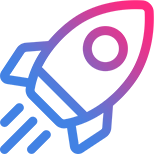 Talk with an Expert
Find out how we can help you with your organization's digital transformation journey.