Content and Collaboration
Microsoft Teams Deployment, Adoption & Governance
We're The Experts in Microsoft Teams Deployment, Ensuring Your Business is Ahead of the Game. Download the information you need
What We Do
Netwoven's Expert Microsoft Teams Deployment Services: The Key to Unlocking Your Business's Collaborative Potential
Are you looking to deploy, adopt, and govern Microsoft Teams for your business? Look no further than Netwoven! As a Microsoft Preferred Partner with over 20 years of experience in the industry, we have the expertise and knowledge needed to help businesses of all sizes and across various industries achieve success with Microsoft Teams.
Our team of certified experts will work with you to understand your specific needs and requirements and develop tailored solutions that maximize your investment in the platform.
We provide comprehensive services for Microsoft Teams peer-to-peer calling, chat, teams & channels, meetings, voice and application platform that go beyond just deployment, including adoption and governance services that ensure compliance and maximize productivity.
With a proven track record of success and a commitment to delivering measurable results, hiring Netwoven for your Microsoft Teams Deployment, Adoption & Governance project is a smart choice for any business looking to take their collaboration and productivity to the next level.
How It's Used
Unleash the Full Potential of Microsoft Teams with Netwoven's Expert Deployment Services
Core: Chat, P2P calling, Teams & Channels
Looking to boost collaboration, productivity, and efficiency across your organization? Netwoven can help with our expert deployment services for Microsoft Teams! Our team of certified professionals has years of experience working with the platform and understands how to tailor it to meet your specific needs. We will work closely with you to determine your unique requirements, design a deployment plan that meets your business objectives, and provide comprehensive support to ensure a smooth and successful implementation. With Netwoven's help, you can unleash the full potential of Microsoft Teams, empowering your team to work more effectively and achieve better results. Contact us today to get started!
Meetings & meeting rooms
If you've already deployed Microsoft Teams but are struggling to get your team on board, Netwoven can help with our expert adoption services! We understand that successful adoption is key to realizing the full potential of the platform, and our team of certified professionals has years of experience helping businesses across various industries drive adoption and engagement. We provide comprehensive training and support to help your team get up to speed quickly, and can also help you develop a governance framework that ensures compliance and maximizes productivity. With Netwoven's help, you can transform Microsoft Teams from a simple communication tool to a powerful collaboration platform that drives business success. Don't let adoption challenges hold you back - contact us today to learn more about our adoption services!
Enterprise voice
Maintaining compliance and maximizing productivity are critical aspects of any successful Microsoft Teams deployment, and Netwoven can help with our expert governance services! Our team of certified professionals has years of experience developing governance frameworks for businesses across various industries, and we understand how to balance compliance with productivity. We will work with you to develop a customized governance framework that meets your specific needs and ensures that your organization is meeting all relevant regulations and industry standards. We also provide ongoing support to help you stay up to date with any changes or updates. With Netwoven's help, you can rest assured that your Microsoft Teams deployment is secure, compliant, and driving business success. Contact us today to learn more about our governance services!
Why Netwoven
Custom Tailored Microsoft Teams Consulting
One-stop shopNetwoven has successful delivery experience across all dimensions of Microsoft Teams. Whether you need help with core deployment, voice, meetings & meeting rooms or application platform, we have you covered!
Microsoft 365 ExpertiseNetwoven is a FastTrack ready, Microsoft managed, modern work solution partner with a variety of advanced specializations and the credentials to ensure the success of Teams deployment project.
Cost-effective global deliveryNetwoven's Teams deployment services leverage a combination of our local US and global team for cost-effectiveness. We provide businesses with an around-the-clock, team that minimizes the risks and costs associated with your Microsoft Teams deployment.
Get Started
Get Solution Brief
Insights
Thought Leadership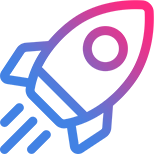 Talk with an Expert
Find out how we can help you with your organization's digital transformation journey.