What We Do
We help enterprises with Open Analytics with ML/AI along with Modern Data Warehousing
AI Analytics is based on ML algorithms that can learn many different patterns of normal behavior very accurately and provide correlations between anomalies in a way that is impossible for an analyst to perform (correlations between millions of time series in some cases). Open Analytics platform with data mesh and Delta house architecture unified the data in place Data as a unified infrastructure.
How It's Used
Some Title
Business Intelligence and Analytics
Netwoven offers business intelligence and analytics services that help clients turn their data into valuable insights. With expertise in data visualization, reporting, and analysis, Netwoven can help clients make data-driven decisions that drive business growth. Enterprise BI with Power BI, Data can be ingested into a cloud environment from an on-premises & multi cloud data warehouse and OLTP systems into unified data then served using a business intelligence (BI) model. This approach could be an end goal or a first step toward full modernization with cloud-based components. With Power BI premium we can build sematic layers and reuse them for real time and batch for enterprise BI reporting .
Data Visualization
Unlock the full potential of your data with Netwoven's expert data visualization services.. Our team of visualization experts has extensive experience working with Microsoft's suite of data visualization tools, including Power BI, Excel, and SharePoint, to deliver stunning visualizations that help you better understand your data and make informed business decisions. Whether you're looking to create custom dashboards, interactive reports, or visualizations that integrate seamlessly with your existing workflows, we have the skills and expertise you need to succeed. So why wait? Contact Netwoven today and start leveraging the full power of Microsoft's data visualization tools to bring your data to life!
Read more

→
Advanced Analytics
Are you ready to take your data analytics to the next level? Look no further than Netwoven. Our team of advanced analytics experts has extensive experience working with Microsoft's suite of analytics tools, including Azure Machine Learning, Power BI, and SQL Server, to help our clients unlock the full potential of their data. We specialize in creating custom models and algorithms, building predictive analytics solutions, and delivering actionable insights that help you make informed business decisions. With Netwoven, you can trust that you're getting the most advanced analytics capabilities available on the market today. So why wait? Contact us today and start leveraging the power of Microsoft's advanced analytics tools to transform your data into a competitive advantage.
Read more

→
Azure ML and AI
Azure Machine Learning (Azure ML) is a cloud-based service for creating and managing machine learning solutions. It's designed to help data scientists and machine learning engineers leverage their existing data processing and model development skills & frameworks.
Azure Open AI/Co Pilot/ChatGPT
As you think about your business strategy, it's important to consider how artificial intelligence (AI) can augment your distinctive competencies.
Human-centered AI has the potential to empower people to collaborate, learn, and extend their capabilities.
With the rapid pace of AI development, it may be time to revise your AI strategy to take advantage of this technology.
Industry-specific and proprietary generative AI is also poised to make a significant impact, giving companies a competitive edge.
By combining distinctive competencies with AI, you can achieve a sustainable commercial advantage. Ultimately, the future is open for business when it comes to artificial intelligence.
Solutions
Use our solutions for your initiatives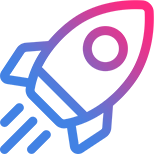 Talk with an Expert
Find out how we can help you with your organization's digital transformation journey.