Expert Staffing
Contract to Hire
Netwoven delivers comprehensive, remote contract-to-hire staffing solutions, overseeing the full recruitment cycle to save time and costs, while maintaining our reputation for swift placements and high fill ratios.
Contract to Hire
Revolutionizing Recruitment with Efficient, Remote Contract-to-Hire Solutions!
At Netwoven, we understand that finding the right talent for your organization can be a challenging process. That's why we offer contract-to-hire staffing solutions to help you find the right candidate for your organization. Our experienced recruiters will work with you to identify your staffing needs and provide you with the best-fit candidate.
We become the extended arm of your talent acquisition team and take end-to-end responsibility for your contingent Workforce recruiting – from screening to off-boarding formalities; ensuring compliance is met, freeing up your team's time to focus on core initiatives. Moreover, all this is done remotely, saving a lot of your time and cost. We are a reputable organization, known for our quick turnaround time and high fill ratios. Contact us today to learn how we can help you with your staffing needs.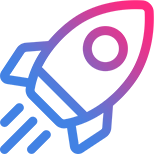 Connect with an Expert
Learn how Netwoven's strategic approach to staffing and recruiting can help your organization!
If you are an employer looking for help with your staffing, recruiting and talent management needs, please complete the form and a representative will contact you.