Expert Staffing
Permanent Hires
Elevate your talent acquisition strategy with Netwoven's comprehensive Permanent Hiring Solutions, expertly designed to secure the high-caliber talent essential for your business's success.
What We Do
Discover Exceptional Talent with Netwoven: Your One-Stop Destination for Seamless Permanent Hiring Solutions
Netwoven, as a leading staffing solutions provider, offers permanent hire services uniquely designed to meet the specific needs of organizations. Through our extensive talent pool network and our deep understanding of multiple industries, Netwoven can provide the best fit for your organization, no matter the level or role that needs to be filled. Not only are we committed to identifying candidates with the right skill sets, but also ensuring cultural fit, which can be vital for long-term success and employee retention.
One of the main strengths of Netwoven's permanent hire staffing solution is the comprehensive approach we employ. From job profiling, conducting intensive searches for talent, and screening candidates, to handling administrative tasks related to hiring, we ensure that every step of the recruitment process is handled professionally and efficiently. We work closely with clients to understand their unique needs, ensuring that their staffing solutions align with the company's goals and objectives. By partnering with Netwoven, companies can be confident that they are making strategic hires that will add value and contribute significantly to their success.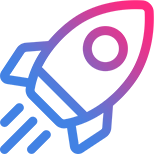 Connect with an Expert
Learn how Netwoven's strategic approach to staffing and recruiting can help your organization!
If you are an employer looking for help with your staffing, recruiting and talent management needs, please complete the form and a representative will contact you.