Business Applications
Business Process Automation
Netwoven's Business Process Automation services can help your business achieve greater efficiency, productivity, and agility by automating routine tasks and processes, allowing your employees to focus on more strategic work.
Solution Description
Transform Your Business Operations with Netwoven's Cutting-Edge Business Process Automation Services
At Netwoven, we understand that businesses today need to be agile, efficient, and productive to stay ahead of the competition. That's why we offer cutting-edge Business Process Automation (BPA) services that can help companies streamline their operations, reduce costs, and boost productivity.
With our expertise in the latest automation technologies in Microsoft 365, we can help automate routine and repetitive tasks, freeing up employees to focus on more strategic work. We work closely with our clients to understand their unique business processes, identify bottlenecks, and design customized solutions that meet their specific needs.
With our BPA services, businesses can achieve faster turnaround times, improved accuracy, and better compliance, giving them a distinct competitive advantage in today's fast-paced business environment.
Schedule Your Assessment Today
Schedule your assessment to learn more about Business Process Automation best practices.
Key Benefits
Increased EfficiencyWith Netwoven's Business Process Automation services, businesses can automate repetitive and time-consuming tasks, reducing the likelihood of human error and freeing up employees to focus on more high-value work. This leads to improved efficiency, productivity, and faster turnaround times.
Cost SavingsBy automating routine tasks, businesses can significantly reduce their operational costs, leading to substantial savings in the long run. Additionally, with improved accuracy and compliance, businesses can avoid costly mistakes and penalties, further contributing to their cost savings.
Improved Customer ExperienceBy automating key processes, businesses can provide their customers with a seamless experience that is fast, reliable, and consistent. This can help improve customer satisfaction, leading to increased loyalty and repeat business. Additionally, with real-time data analytics, businesses can gain valuable insights into their customers' behavior, preferences, and needs, enabling them to make data-driven decisions that can further enhance the customer experience.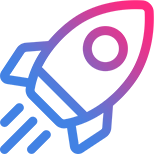 Talk with an Expert
Find out how we can help you with your organization's digital transformation journey.