Business Applications
Customer Email Management (CMM) Solution
Drive the growth of your business by building customer confidence with Netwoven's Innovative customer mail management solution.
Solution Description
Drive Growth and Build Stronger Relationships Today!
At Netwoven, we understand the critical importance of effective customer communication in today's digital world. That's why we offer a comprehensive customer mail management solution that helps businesses build stronger, more powerful relationships with their customers.
Customer Email Management empowers helpdesk agents to respond to customer emails, within minutes, with all necessary information. With the help of an advanced rule engine, a large segment of emails is responded to automatically with precise and relevant information.
With real-time, centralized monitoring and reporting you are always confident of the most optimal utilization of agents' time and achieving your stringent SLA for response time.
With Netwoven's Customer Email Management solution, you win customer's trust by delivering accurate information, precisely when it is needed. Foster strong relationships with your customers and drive your business growth.
Schedule Your Assessment Today
Schedule your assessment to learn more about Customer Email Management Solution.
Key Benefits
Empowered Helpdesk AgentsWith Netwoven's Customer Mail Manager, businesses can streamline customer mail interactions across multiple shared mailboxes eliminating the need for agents to jump over mailboxes to track the incoming mails. The application has a robust and flexible rules engine for auto processing emails wherever possible and reduces the load on support agents. CMM can help reduce help desk manpower by more than 30% while ensuring similar or improved SLA.
Quick and Personalized responsesWith the advanced search feature agents have all the information ready to process the email quickly and take appropriate actions. Templated email responses ensure a high degree of accuracy and consistency in email format as per business standards. Auto assignment of emails to agents based on rules, to avoid any wait time.
Real-time ReportingOur solution provides advanced monitoring and reporting capabilities. maximize Agent's time utilization and help ensure adherence to SLA for response time.
LOB IntegrationIntegrations with Line of Business (LOB) applications to pull over all relevant information and present those in templated formats for compiling an instant response. This ensures quick compilation of emails with relevant information by agents.
Get Started
Higher Impact. Clear Results.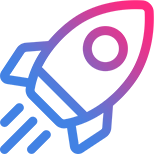 Talk with an Expert
Find out how we can help you with your organization's digital transformation journey.