Solution Description
From File Share to Microsoft 365: A Seamless Migration Experience with Netwoven
File migration is important and critical for businesses to expand and advance their operations. It can seem daunting and complex, with factors such as changes in the user experience when working from a browser instead of a local file share, reorganization of the information architecture, and overcoming potential limitations with file/folder structure, URL length, and permissions all playing a crucial part in the successful migration of files. With over 20 years of experience in cloud migrations and a deep understanding of Microsoft 365's capabilities, Netwoven stands out as a renowned provider of digital transformation solutions.
Netwoven's file share to Microsoft 365 migration services, organizations can take advantage of Netwoven's best-in-class migration & transition strategy along with Microsoft's robust collaboration tools, advanced security features, and scalability to enhance productivity and streamline business operations, all without interruption to business continuity.
Key Benefits
Zero DowntimeWith our expertise and years of experience, Netwoven can migrate your FileShare data seamlessly and swiftly, ensuring zero data loss and minimal downtime. Trust us to handle your migration with precision and efficiency.
Business ContinuityBusiness continuity is crucial. Netwoven' s customized migration mapping solution, UAT and issue tracking solution, link rewriting / lookup utilities, and reusable communication and training assets can help ensure a smooth and seamless transition to Microsoft 365 with minimal disruption to your organization's operations.
Enhanced Analysis & ReportsWith our interactive reports and content analysis, you'll be equipped with the metrics and guidance needed to determine which valuable content is worth migrating and to which area in Microsoft 365 it should be migrated, saving you time, effort, and money.
Tailored Migration StrategyAfter the analysis is complete, we will work with you to put together a customized migration schedule and plan that ensures your daily business operations are minimally impacted.
Automated & Intuitive TestingOur content migration tooling includes automated QA testing, and a user centric UAT issue tracking tool to ensure that everything that should be moved, gets moved, as expected, quickly and cost-effectively.
Hypercare SupportWe provide ongoing support and maintenance to ensure that your Microsoft 365 environment is running smoothly and efficiently.
Global Delivery ModelOur team is always on the move, with dedicated employees across the globe who work around the clock to ensure our migrations are both efficient and cost-effective.
ExpertsWe are an accredited Microsoft Partner with over 20 years of experience. We have successfully moved many 100's of terabytes of data to the Microsoft cloud. Using Netwoven's team of migration experts can speed up your transition, save you time and money & ensure a quality end-product!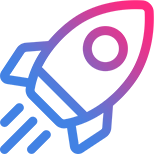 Talk with an Expert
Find out how we can help you with your organization's digital transformation journey.