Migrations
Slack to Microsoft Teams Migration
Migrating from Slack to Microsoft Teams positions organizations to take advantage of the robust Microsoft 365 ecosystem, streamline their user experience across productivity and collaboration workstreams, and consolidate costs.
Solution Description
Comprehensive but flexible and cost-efficient migrations for companies large and small
Migrating to a new platform, especially one providing such front-and-center functionalities as messaging and collaboration, can be stressful for both systems administrators and users alike. There are more variables than just data transfer that need to be accounted for to ensure a smooth transition and satisfied users.
Netwoven works not just to migrate all needed data from Slack, but to get users up and running on Teams without missing a beat. As a leading provider of Microsoft 365 migration services, Netwoven brings deep experience in leveraging Teams' capabilities and in coordinating its adoption among users. Our proven approach makes considerations for your organization's specific needs from beginning to end.
Additionally, Netwoven's solution can be scaled to service the needs of large enterprises with thousands of users and terabytes of data, to low-cost options for smaller organizations.
Schedule Your Assessment Today
Schedule your assessment to learn more about Slack to Microsoft Teams migration best practices.
Key Benefits
Service-OrientedUnlike many Slack to Teams migration solutions, we don't simply provide a tool to move your data; we partner with you every step of the way and tailor the migration to your needs.
Right-SizedOur solution can be scaled up to address the needs of large enterprises with tens of thousands of users and their accompanying data, as well as down for smaller organizations with just tens to hundreds of users.
Data IntegrityWe take advantage of multiple data transfer options, including the Microsoft Graph API to ensure minimal loss of message data including emojis and authorship. We also provide custom fixes for cases in which message metadata may be unsupported.
Full ScopeMany other solutions don't support the migration of direct messages between users. We provide options for these in addition to channel migrations, including the ability for the involved users to securely access and search their message history even if it is simply archived in the target M365 environment.
CustomizationIf an equivalent app is not available, we have a team of experts who can build custom functionality in Teams to replace any automation or tooling added to the source Slack environment.
No DowntimeWe strategically approach the migration in order to avoid or otherwise minimize downtime for users, including the use of "delta" migrations.
Download
Slack to Teams Solution Brief
"The partnership forged by Conga and Netwoven has resulted in substantial and long-lasting benefits to the entire organization, providing enhanced collaboration, simplified management, and reduced cost by standardizing the Microsoft 365 suite of tools."
Insights
Thought Leadership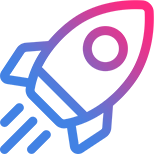 Talk with an Expert
Find out how we can help you with your organization's digital transformation journey.