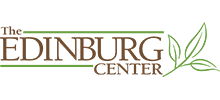 Customer
The Edinburg Center
Industry
Non-profit Organization
Organization Size
400
Country
United States
Solutions Provided
M365 onboarding
Tenant hardening
Mail migration
Azure AD as the primary IdP
Products Used
Microsoft 365
Microsoft Teams
About The Edinburg CenterThe Edinburg Center was founded in 1977 as Community Mental Health Center and has today grown into a thriving organization providing a robust range of services for not only people with mental health conditions, but also persons with intellectual and developmental disabilities, co-occurring disorders, autism, and brain injuries. Services include community outreach support services, residential support, short-term respite care, psychiatric day treatment services, clubhouse services, outpatient counseling, and medication services. They also provide a range of notable children and family services which include in-home behavioral services, applied behavior analysis, in-home therapy, and specialized treatment services that incorporate mental health and behavior therapies.
Cloud Identity Solution, Mail Migration
Netwoven has built out our organization's secure and scalable Microsoft 365 tenant and provided workshops to speed up our adoption and rollout. We used the COVID-19 pandemic and the recent increase in security breaches as opportunities to fast-track our digital transformation to the Microsoft365 cloud. The migration of our existing mail services and identities to the cloud secures one of our business-critical applications and will begin to transform the way we do our business.
Bill RileyInformation Technology Director
Cloud Identity Solution, Mail Migration Case Study
The Challenge
The Edinburg Center found it challenging to maintain a Service-Level Agreement (SLA) uptime with a small IT team with limited resources due to the rigors on ongoing maintenance (patching, etc.) required in their on-premise IT investments. Additionally, there was the constant threat of being hit by a Zero Day vulnerability or other IT risk and losing one of the critical systems. Business users needed a solution that was secure, easy to manage and maintain and, had a minimal impact on their day-to-day operations.
The Solution
Netwoven proposed the rollout of Microsoft 365 to the entire organization, including the Exchange workload and Azure AD as their primary Identity Provider (IdP). This addressed the main concern of cyber-resiliency while setting the company up for a successful rollout of other workloads.
The Benefits
The Edinburg Center has realized these main benefits from their investment in Microsoft 365, as implemented by Netwoven:
More secure email
Larger mailbox sizes
Tighter integration with their collaboration suite
Better uptime
Access email from anywhere—no VPN needed
The advantages of migrating to the cloud include gains in productivity, security, and business continuity. Productivity gains were mainly realized from migrating Exchange 2016 to Exchange Online. User mailboxes increased from 2GB to 50GB, saving them time from archiving and looking for archived email. This also allowed users to access email remotely from anywhere, a big boost to productivity and user satisfaction. The team leveraged out-of-the-box Microsoft tools which helped control the budget and kept disruption to users at a minimum.
The security improvements were realized immediately using standard Azure Active Directory (AAD) features. The use of multi-factor authentication (MFA) for administrators helped secure the topmost profile accounts, while conditional access policies were used to block insecure authentication.
These two AAD features reduced the attack surface of The Edinburg Center's cloud infrastructure. A recent study from Microsoft found that 99% of accounts compromised using basic single-factor passwords. Moving to Exchange Online also reduced the vulnerability of Zero Day emails, which continue to plague on-premise Exchange implementations.
Another beneficial outcome of the migration is improved business continuity. With the hybrid cloud architecture chosen for this project, the dependencies of on-premise servers and services are minimal. Email, Identity, and access control lists (ACLs) are now stored in the Microsoft 365 cloud, which allows the organization to be offline for a period without affecting the users' use of email and productivity tools.