Migrations
Tenant to Tenant Migration
Planning and executing tenant migrations for mergers & acquisitions or a reorganization requires a systematic approach to ensure efficiency and minimize disruptions. Get the information you need.
Solution Description
Secure Tenant-to-Tenant Migrations for Enterprise
According to a McKinsey study, around US$100 billion is expected to be wasted in unsuccessful migrations by organizations worldwide in the next 3 years. Say goodbye to the limitations of your current environment and embrace a transformative journey with Netwoven's tenant-to-tenant migration solutions. Experience the power of a unified and synchronized ecosystem that will revolutionize your operations, enhance collaboration, and propel your organization toward unprecedented success. Whether you're a large corporation or a small business, our comprehensive approach ensures a smooth transition at both the business and system levels.
Migrating your data successfully from Tenant A to Tenant B is only half the challenge. The complexities of data transfer, configurations, and collaboration can often lead to disruptions, delays, and frustrations. With Netwoven, you can overcome the challenges of user management, device management, application portfolio management, email migration, content migration, and adoption and change management. Our meticulous planning and execution guarantee business continuity throughout the tenant migration process.
Don't risk productivity loss or potential business setbacks due to simple mistakes. Trust in Netwoven's proven method, which combines industry best practices, reliable third-party tools, and our own powerful in-house custom tools. Achieve a successful Microsoft 365 or Office 365 tenant-to-tenant migration project effortlessly with Netwoven.
Schedule Your Assessment Today
Schedule your tenant-to-tenant migration assessment to learn more about how to make your migration project successful. Find out about the challenges and approaches for:
Mailbox Migration
Productivity Workloads Migrations
Chat Migrations
Business Applications Integration / Migration
Key Benefits
Well Defined Migration MethodologySuccessful migrations require process and technology experience. Our standard process takes you from planning to execution seamlessly with our checklists, design options, and content mapping tools. We believe a project like tenant-to-tenant migration has many pitfalls with just using a tool. That's why we combine expert consulting, engineering, and technical teams to accomplish your tenant migration seamlessly.
Adoption and Change ManagementUser and content migrations are disruptive in nature and requires a strong adoption and change management program. Netwoven's asset library consists of training, best practices, FAQs, and videos to help end users with the change.
ExperienceOur consultants have years of experience working with both large and small customers for GWS and M365 migrations across various industries.
Download
Tenant to Tenant Migration Solution Brief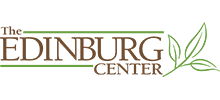 Netwoven has built out our organization's secure and scalable Microsoft 365 tenant and provided workshops to speed up our adoption and rollout. We used the COVID-19 pandemic and the recent increase in security breaches as opportunities to fast-track our digital transformation to the Microsoft365 cloud. The migration of our existing mail services and identities to the cloud secures one of our business-critical applications and will begin to transform the way we do our business.
Insights
Thought Leadership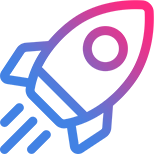 Talk with an Expert
Find out how we can help you with your organization's digital transformation journey.