Cloud Infrastructure and Security
Identity and Access Management Services
Protect your business & data by managing your internal and external users effectively.
What We Do
Secure Your Digital World with Top-Notch Identity & Access Management Services
With zero trust principles at the forefront, we enable the right individuals to access the right resources at the right time with Identity & Access Management.
Our experienced team can help you leverage Microsoft's Identity and Access Management solutions to protect access to applications and resources across the corporate data center and into the cloud and enables additional levels of validation, such as multi-factor authentication and conditional access policies.
How It's Used
Netwoven Delivers Tailored Identity & Access Management Solutions for Maximum Security and Efficiency
Identity Governance and Administration (IGA)
Netwoven provides identity governance and administration (IGA) that provides your organization with a tailored solution for managing user identities and access that aligns with your business objectives and compliance requirements.
Single Sign-On (SSO)
We can help you implement single sign-on across your organization that allows a seamless authentication process that enables users to securely access multiple systems and applications without having to remember multiple usernames and passwords.
Multi-factor Authentication (MFA)
Netwoven uses industry-leading technologies and follows best practices to ensure that multi-factor authentication solutions are tailored to meet the unique needs and compliance requirements of each client, providing peace of mind that your sensitive data is protected by the highest level of security.
Entra Privileged Identity Management (PIM)
We have years of expertise in Entra privileged identity management and can help you by designing and implementing a customized solution that enforces strong access policies, monitors privileged user activity, and detects and responds to potential security threats in real time, reducing the risk of insider threats and unauthorized access to sensitive systems and data.
Access Analytics
Our access analytics service leverages advanced data analytics and machine learning technologies to provide real-time insights into user access patterns and behavior, helping organizations identify and mitigate potential security risks before they become a problem.
Cloud Access Security Broker (CASB)
Netwoven's cloud access security broker service provides organizations with a comprehensive solution for managing and securing access to cloud-based applications and services, ensuring data protection and compliance while enabling users to work efficiently and productively in the cloud.
Why Netwoven
Secure your digital assets with confidence
Comprehensive solutionsNetwoven provides comprehensive identity and access management solutions that are tailored to meet the unique needs and compliance requirements of each client, including identity governance and administration, single sign-on, multi-factor authentication, privileged access management, access analytics, and cloud access security broker.
ExpertiseWith a team of certified IAM experts and extensive experience in implementing IAM solutions for various industries, Netwoven has the technical expertise and knowledge to ensure a smooth implementation process and provide ongoing support and maintenance services, maximizing the effectiveness and efficiency of IAM solutions.
Maximum securityNetwoven follows industry-leading security standards and best practices to ensure that IAM solutions are designed and implemented with the highest level of security in mind, providing peace of mind that sensitive data is protected against potential threats and breaches.
Get Started
Get Solution Brief
Services
Our Expertise in Identity Management
Our experience working with the Netwoven team was excellent. They demonstrated a high level of expertise and admirable quality of work which helped us solve any challenges that occurred during the migration process and assisted us in the timely completion of the project. I'm extremely satisfied with the smooth execution of the project and the overall outcome achieved.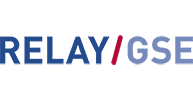 View Case Study
Insights
Thought Leadership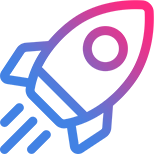 Talk with an Expert
Find out how we can help you with your organization's digital transformation journey.