Migrations
Okta to Microsoft Entra ID ( Formerly Azure AD) Migration
Seamlessly migrate from Okta to Microsoft Azure AD in as little as 60 days. Download our solution brief to learn about the best practices for IAM migrations.
Solution Description
Seamlessly migrate from Okta to Microsoft Entra ID in as little as 60 days
Managing Identity for an enterprise is one of the critical aspects of security planning and identity access management (IAM). It allows you to control access privileges, provide protection from attackers and enhance data security. Many organizations using Okta haven't realized the full value of Microsoft 365 security solutions. Customers that have Microsoft 365 E5 Security can replace up to 26 other security vendors thereby optimizing cost and operations.
Netwoven can help you maximize the benefits of your Microsoft 365 E3/E5 licenses and migrate your identity from Okta to Microsoft Entra ID.
Schedule Your Assessment Today
Schedule your assessment to learn more about Okta to Microsoft Entra ID migration best practices
Key Benefits
Well Defined Migration MethodologyOur methodology consists of process and internally developed tools to assist with the migration. These tools include checklists, scripts, design documents, and QA test cases.
Adoption and Change ManagementUsing Microsoft Entra ID and administering it requires some training and change management. Netwoven's asset library consists of best practices, and FAQs to help with the change.
ExperienceOur consultants have experience with both Okta and Microsoft Entra ID to easily map the requirements from Okta to Microsoft Entra ID
Download
Okta to Microsoft Entra ID Migration Solution Brief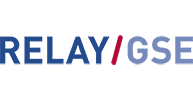 Our experience working with the Netwoven team was excellent. They demonstrated a high level of expertise and admirable quality of work which helped us solve any challenges that occurred during the migration process and assisted us in the timely completion of the project. I'm extremely satisfied with the smooth execution of the project and the overall outcome achieved.
Insights
Thought Leadership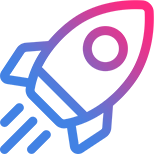 Talk with an Expert
Find out how we can help you with your organization's digital transformation journey.