Sensitive Information Protection and Compliance
Protect Sensitive Information with Microsoft Purview
There has been a 44% increase in insider-led cybersecurity incidents since 2020 and 83% of organizations experience more than one data breach in their lifetime. The average cost to resolve an insider threat over a 12-mo period is $15.4 million dollars. Protect your organization with this in-depth eBook on Microsoft Purview by Netwoven and help secure your organization today!
Download Ebook
Ebook Overview
Fortify your data security with Microsoft Purview
Where does your sensitive data reside? Who can access it? The fact is, your data is everywhere, and there's more of it than ever. Old security strategies don't work anymore. That's where Microsoft Purview can help. Download the ebook to learn why this single unified solution helps you secure data wherever it lives, prevent data loss with the right policies, and even manage insider risk. You'll also get details on how to use Microsoft Purview to automate data security too. Get the ebook now.
Netwoven keeps customers at the forefront of modern technology with Microsoft 365 Apps for enterprise
View Case Study
Insights
Read Related Blogs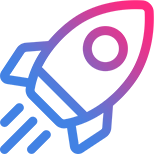 Talk with an Expert
Find out how we can help you with your organization's digital transformation journey.