Content and Collaboration
Microsoft 365 & Teams Custom Development
Netwoven's team of talented developers and consultants can help you unlock the full potential of Microsoft 365 & Teams with customized workflows, forms, integrations, business logic, reports and more, taking your collaboration to the next level.
What We Do
Transform the way you work with Microsoft 365 and Teams
Microsoft has brought fantastic out-of-the-box features to your digital workforce with Microsoft 365. But it doesn't end there. Netwoven offers a wide range of tools and APIs to enhance your Microsoft 365 experience.
We can integrate ITSM or HRIS data into your intranet, index additional content sources, build complex application forms, automate business processes, and extend SharePoint and Teams with new web parts.
With 22+ years of Microsoft solution development experience, including 13+ years in Microsoft 365 and Azure, and expertise in SharePoint Online, SPFx, React, Angular, Microsoft Teams, and Power Platform, we have you covered. Partner with Netwoven for comprehensive solutions tailored to your needs.
Why Netwoven
Supercharge your digital workplace with Netwoven's customized Microsoft 365 and Teams development solutions.
Microsoft 365 ExpertiseWe are certified and managed Microsoft partners with the M365 credentials to ensure the success of custom development project.
Azure Solution ExpertiseNetwoven has a wealth of experience building complex and mission critical applications in the Azure Cloud. Our team of experts are intimately familiar with many of the more modern microservices Azure resource types as well as modern DevOps standards including pipelines, continuous Integration & delivery, testing automation and more.
Cost-effective global deliveryNetwoven's custom development services leverage a combination of our local US and global team for cost-effectiveness. We provide businesses with an around-the-clock, scalable, scrum-as-a-service team that minimizes the risks and costs associated with custom development. With our expertise, businesses can enjoy the enhanced capabilities that extend your out of the box experience, without the expensive price tag.
Solutions
Custom Development That Moves The Needle
Netwoven was flexible in providing both solutions and being adaptable to our needs. Towards the end of this project, Netwoven made the handover to our internal group very easy.
View Case Study
Insights
Thought Leadership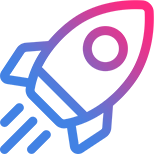 Talk with an Expert
Find out how we can help you with your organization's digital transformation journey.