Data Service Migrations
Data Migrations
Enabling organizations to leverage the benefits of scalability, agility, and advanced analytics
What We Do
Streamline the process of seamlessly transferring data to cloud-based platforms
Data migrations are essential for organizations looking to leverage the benefits of cloud computing and modernize their data infrastructure. By migrating data to cloud-based platforms like Azure, businesses can achieve increased scalability, agility, and cost-efficiency. Data migrations enable seamless transition from on-premises databases to cloud-based data services, allowing organizations to take advantage of advanced analytics, machine learning, and data-driven insights. Additionally, data migrations ensure data security, data integrity, and compliance with regulatory requirements, while minimizing downtime and disruption to business operations. Overall, data migrations empower organizations to unlock the full potential of their data and drive innovation in the cloud era.
Netwoven provides comprehensive support and expertise for data migrations, helping organizations seamlessly transition their data to Azure or other cloud platforms. Their experienced team understands the intricacies of data migrations and follows proven methodologies to ensure a smooth and successful migration process.
Netwoven offers a range of services including assessment, planning, architecture design, data cleansing, transformation, and validation to ensure data integrity throughout the migration. We leverages industry best practices and utilize the latest tools and technologies to optimize performance, minimize downtime, and reduce risk during the migration process.
Why Netwoven
Enabling organizations to leverage the benefits of scalability, agility, and advanced analytics
ExpertiseNetwoven brings extensive experience and expertise in data migrations, ensuring a smooth and successful transition of your data to the cloud. Our skilled professionals understand the complexities involved and follow best practices to mitigate risks and optimize performance.
Comprehensive ServicesNetwoven offers end-to-end data migration services, covering assessment, planning, architecture design, data cleansing, transformation, and validation. We provide a holistic approach to ensure data integrity, compatibility, and compliance throughout the migration process.
Proven MethodologiesNetwoven follows proven methodologies and utilizes the latest tools and technologies to streamline data migrations. Our structured approach minimizes downtime, reduces risk, and ensures a seamless transition, enabling organizations to realize the benefits of cloud-based data platforms quickly.
Customer-Centric ApproachNetwoven is dedicated to understanding your unique business requirements and tailoring their data migration solutions accordingly. We prioritize customer satisfaction, providing personalized support, guidance, and post-migration assistance to ensure a successful outcome for your organization.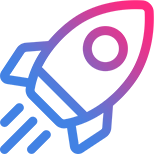 Talk with an Expert
Find out how we can help you with your organization's digital transformation journey.