Data and AI
Data Service Migrations
Effortlessly migrate your data to Microsoft Azure with Netwoven's proven migration processes
What We Do
Azure Database Migration Service
Azure Database Migration Service is a fully managed service designed to enable seamless migrations from multiple database sources to Azure data platforms with minimal downtime (online migrations).
With Azure Database Migration Service currently we offer two options:
Database Migration Service (classic) – via Azure portal, PowerShell and Azure CLI.
Azure SQL Migration extension for Azure Data Studio is powered by the latest version of Database Migration Service and provides more features. Currently, it supports SQL Database modernization to Azure. For improved functionality and supportability, consider migrating to Azure SQL Database by using the Azure SQL migration extension for Azure Data Studio.
Database Migration Service (classic) via Azure portal, PowerShell and Azure CLI is an older version of the Azure Database Migration Service. It offers database modernization to Azure and support scenarios like – SQL Server, PostgreSQL, MySQL, and MongoDB.
Beginning 01 August 2023, you will no longer be able to create new Database Migration Service (classic) resource for SQL Server scenarios from Azure portal and will be retired on 15 March 2026 for all customers. Please migrate to Azure SQL database services by using the latest Azure Database Migration Service version which is available as an extension in Azure Data Studio, or by using Azure PowerShell and Azure CLI.
How It's Used
Database Service Migration Tool is useful for migrating data from on-prem to Azure cloud environment
Data Migrations
Gjana will share soon.
Hybrid Benefits (AHUB)
Azure Hybrid Benefit is a licensing offer that helps you migrate and save to Azure. To apply this benefit, you must be paying for either:
Windows Server or SQL Server core licenses with Software Assurance or a subscription to these products.
An active Linux subscription, including Red Hat Enterprise Linux or SUSE Linux Enterprise Server running in Azure.
By using Azure Hybrid Benefit, you can achieve cost savings, modernize and maintain a flexible hybrid environment while optimizing business applications.
SQL 2022
Any to Any, All the Time in the public cloud, the private cloud, even streaming edge instances. This includes AWS, GCP, Azure. Performance and scalability, including buffer pool parallel scan. Query Security and governance, including SQL Server Ledger and Microsoft Purview. Processing, including Intelligent Query Processing Next Gen. Analytics, including Azure Synapse Link. T-SQL enhancements, including JSON data support. Availability, including the new link feature in Azure SQL Managed Instance. Deployment options, including SQL Server on Linux and Containers and SQL Server
Hybrid Arc Unable SQL MI
Use Azure services without migrating. Build a disaster recovery site in Azure. Offload read-only workloads to Azure. Migrate SQL Server to Azure with minimum downtime and at your convenience. Servers: Manage Windows and Linux physical servers and virtual machines hosted outside of Azure. Azure data services: Run Azure data services on-premises, at the edge, and in public clouds using Kubernetes and the infrastructure of your choice. SQL Managed Instance. SQL Server: Extend Azure services to SQL Server instances hosted outside of Azure.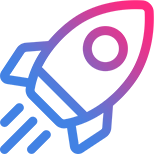 Talk with an Expert
Find out how we can help you with your organization's digital transformation journey.