Data Service Migrations
SQL 2022
Unleash the power of advanced data management and analytics with enhanced performance, security, and scalability.
What We Do
Helping organizations maximize the potential of their data with expert guidance on performance optimization, security implementation, scalability strategies

SQL 2022 is the latest version of Microsoft's powerful and feature-rich database management system, offering enhanced performance, security, and scalability for efficient data management and analytics.
SQL 2022 offers a fascinating range of capabilities, enabling seamless data management and analytics across public and private clouds, streaming edge instances, and major cloud providers like AWS, GCP, and Azure. With features such as performance enhancements, comprehensive query security, intelligent query processing, advanced analytics, T-SQL enhancements, improved availability, and flexible deployment options like SQL Server on Linux and Containers, SQL 2022 empowers organizations with the agility, scalability, and governance they need to unlock the full potential of their data.
Netwoven offers expert consulting services for SQL 2022, providing comprehensive guidance on leveraging its advanced features for optimal data management, analytics, and performance. Schedule your assessment to learn more about SQL 2022.
Why Netwoven
Experience the benefit of expert guidance, comprehensive support, and a proven track record for a successful and seamless implementation
ExpertiseNetwoven brings deep expertise in implementing SQL solutions, including SQL 2022. Our experienced team understands the intricacies of the latest SQL Server version and can provide expert guidance on architecture design, performance optimization, security implementation, and data migration strategies.
Comprehensive SupportNetwoven offers end-to-end support throughout the entire implementation process of SQL 2022. From planning and design to deployment, configuration, and ongoing maintenance, they provide comprehensive services to ensure a smooth and successful implementation, tailored to your specific business needs.
Proven Track RecordNetwoven has a proven track record of successful SQL implementations and satisfied clients. Our experience spans across various industries and organizational sizes, giving them the ability to handle diverse implementation requirements and deliver results that meet or exceed client expectations. Choosing Netwoven means partnering with a reliable and trusted provider for your SQL 2022 implementation needs.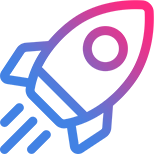 Talk with an Expert
Find out how we can help you with your organization's digital transformation journey.