Modern Applications
Modernize Service Experiences
Revamp Your Customer Service Experience and Gain a Competitive Edge with Netwoven's Dynamics 365 Solutions!
What We Do
Transform Your Customer Service Delivery with Netwoven
Netwoven's modern application's team creates customer service applications that elevate your brand's reputation to new heights by providing your customers with a seamless, personalized user experience. By leveraging our expertise in digital transformation, Netwoven helps businesses design and implement more modern and efficient service delivery systems that leverage the latest cloud technologies and data analytics.
Our team of experts help streamline service processes, automate manual tasks, and improve response times, resulting in increased customer satisfaction and loyalty. By modernizing your service experience, you enhance your reputation, reduce operational costs, retain happy customers, and increase revenue growth.
Discovering what Netwoven can do to improve your customer's service experience with modern applications is a significant step towards increased brand loyalty and customer retention. With Netwoven's help, you can deliver an exceptional service experience that exceeds customer expectations and drives long-term success.
Why Netwoven
Delight Your Customers with Netwoven's Expertise in Modernizing Your Service Experience!
Customized SolutionsNetwoven modern application's teams design customizable and extendable solutions using the powerful Microsoft Dynamics 365, Power Platform, and Teams to help businesses address their specific service needs.
Automate WorkflowsNetwoven modern application's teams help businesses automate workflows, track customer interactions, and gain insights into customer behavior using Microsoft's Dynamics 365 Platform.
Power PlatformNetwoven modern application's teams help businesses create custom personalized applications and workflows using Microsoft's extensible Power Platform, enabling them to create customer portals, power pages, virtual agents, and automated processes that streamline service processes and improve response times.
Teams IntegrationNetwoven modern application's teams help businesses integrate Teams into their service delivery process, providing collaboration and real-time support for their customers, thereby, enhancing their customer's overall service experience.
Insights
Thought Leadership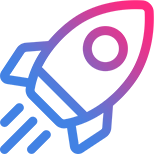 Talk with an Expert
Find out how we can help you with your organization's digital transformation journey.