Cloud Infrastructure and Security
Unified Endpoint Management
Revolutionize your Endpoint Management with Netwoven: Unleash the Power of Unified Control and Security!
What We Do
Reign in your Endpoints!
We listen to understand your hybrid working scenarios along with your end user computing goals/objectives. We then gain insight into your landscape for both physical and virtual endpoints to recommend the best path forwards.
Device Lifecycle Management
Endpoint Protection
Data Loss Prevention
Compliance Policies
Application Management
Patch Management
Vulnerability Management
XDR/EDR
Zero Touch Deployment
Migration Services (AirWatch, Mobile Iron, Trend Micro, Symantec, McAfee)
Modern Endpoints Workshop Assessment
How It's Used
Maximize Productivity and Security with Unified Endpoint Management - The Future of Enterprise Mobility
Streamlined Endpoint Management
Netwoven's unified endpoint management solution can help companies manage all their endpoints from a single console, enabling IT teams to easily deploy, configure, and update applications, policies, and security settings across all devices, without compromising on user experience.
Enhanced Security
Netwoven's unified endpoint management solution can help companies enhance their security posture by providing real-time visibility into all endpoints, detecting and mitigating security threats, enforcing compliance policies, and remotely wiping data in case of device loss or theft.
Improved Productivity
Netwoven's unified endpoint management solution can help companies improve productivity by providing employees with seamless access to their work applications and data, irrespective of their location or device. This can help companies optimize their operations, reduce downtime, and drive better business outcomes.
Why Netwoven
Experience seamless control and unparalleled visibility with Netwoven's unified endpoint management solutions
ImplementationNetwoven has expertise in implementing a comprehensive and integrated solution that allows for easy device management, enhanced security, and increased operational efficiency.
Holistic & Integrated ApproachWe take the time to evaluate your operations so we can adapt and build an improved security posture.
24/7 Global Delivery ModelWith deep collaboration, expert guidance, & global delivery options for greater budget ROI.
Get Started
Register for Workshop
The Autopilot project was completed successfully and now we are on the production testing phase, and everything is working well. I want to thank the Netwoven team for their assistance, it was great working with the team! I hope there will be more opportunities for us to work together again.
View Case Study
Insights
Thought Leadership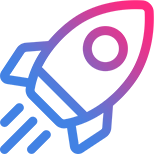 Talk with an Expert
Find out how we can help you with your organization's digital transformation journey.