Migrations
SharePoint Online Migration
Netwoven offers a team of SharePoint migration experts to help navigate any challenges and ensure a smooth transition. Download our e-book and get a comprehensive understanding of the process, including best practices, tips, and considerations to ensure a smooth migration.
Solution Description
Why Move to SharePoint Online
SharePoint Online is Microsoft's latest version of SharePoint. It allows users to store, organize, and share files and information in a secure central location. Users can access and edit documents from any device, and track changes to documents in real-time. MS Teams is Microsoft's collaboration platform that integrates with SharePoint Online and other Office 365 apps. It offers features such as chat, video conferencing, and file sharing. Both SharePoint Online and MS Teams can help improve productivity and communication within teams and organizations. You likely wouldn't be here if you didn't already know these advantages. You are also likely to know the risks.
Schedule Your SharePoint Online Migration Assessment Today
Are you ready to make your migration easier, safer, and more efficient? Netwoven does more than just SharePoint on-premises to SharePoint Online migrations. We handle all types of SharePoint migrations:
Key Benefits
No DowntimeNetwoven has the knowledge and experience to migrate your data from prior versions of SharePoint including Classic SharePoint Online to Modern SharePoint Online quickly and efficiently, without any data loss and almost zero downtime.
Business ContinuityBusiness continuity is key. Using customized migration mapping, tracking, and UAT solutions, we can help ensure that your transition to SharePoint Online is smooth and seamless, with minimal disruption to your organization's operations.
Enhanced Analysis & ReportsOur content analysis and custom reports will provide metrics that can be used to identify what should be migrated and what can be archived or left behind, saving you time, effort, and money.
Application RationalizationOur developers and migration experts will analyze your existing customizations and provide guidance on:

What customizations can be replaced with new, modern out-of-the-box functionality saving development time and reducing technical debt.
Analysis of 3rd party customizations you may have in place and provide guidance on replacements based on your current goals and needs.
Guidance on necessary customizations so they meet not only your standards, but also ensure that they are done in line with Microsoft's guidance so updates to the platform don't break the customizations.

Tailored Migration StrategyAfter the analysis is complete, we will work with you to put together a customized migration schedule and plan that ensures your daily business operations are not impacted. We will build customized solutions meeting the unique needs of your organization, ensuring that your SharePoint Online deployment is optimized for your specific requirements.
Automated & Intuitive TestingOur content migration tooling includes automated QA testing, and a user centric UAT issue tracking tool to ensure that everything that should be moved, gets moved, quickly and cost-effectively.
Hypercare SupportWe can provide ongoing support and maintenance to ensure that your SharePoint Online deployment is running smoothly and efficiently.
ExpertsUsing Netwoven's team of migration experts can save you time and money, as they can complete the migration quickly and efficiently, reducing the need for in-house IT resources.
Download
SharePoint Online Migration Ebook
Get your Ebook : 10 most important issues and how to solve them when migrating to SharePoint Online today!
Migrating from SharePoint On-Premise to SharePoint on the cloud can bring numerous benefits to organizations, such as increased scalability, flexibility, and security.
The cloud-based solution provides access to the latest features and capabilities, enabling organizations to be more productive and collaborate more effectively.  Cloud-based solutions are cost-effective, eliminating the need for costly hardware and infrastructure investments.
To learn more about the benefits of migrating to SharePoint on the cloud and the steps involved, download Netwoven's eBook which covers 10 tips and potential issues that may arise during migration. Our eBook can provide a comprehensive understanding of the process, including best practices, tips, and considerations to ensure a smooth transition.
Whether you are a business leader, IT professional, or end-user, the Netwoven SharePoint migration eBook can educate you on the benefits and opportunities of migrating to SharePoint on the cloud. Download it today!
Insights
Thought Leadership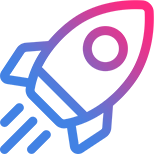 Talk with an Expert
Find out how we can help you with your organization's digital transformation journey.