Migrations
G Suite to Microsoft 365 Migration
Migrating from Google Workspace to Microsoft 365 or Office 365 provides organizations with access to a comprehensive suite of productivity tools, advanced security features, and robust collaboration capabilities that can help streamline workflows, enhance data security, and increase productivity.
What We Do
Migrate from Google Workspace to Microsoft 365 With Ease
Streamline your organization's transition from Google Workspace to Microsoft 365 with Netwoven's end-to-end migration services. Our expertise spans over 20 years in cloud migrations, and as a Microsoft-managed solutions partner with advanced specializations, we have an in-depth understanding of Microsoft 365's capabilities.
Netwoven tailors migration strategies to fit your organization's unique needs. Our comprehensive process includes a thorough assessment of your current Google environment, meticulous planning and execution of the migration, dedicated transition/adoption & change management assistance, and post-migration support for a seamless transition.
By leveraging Netwoven's Google to Microsoft 365 (Office 365) migration services, your organization gains access to our best-in-class migration & transition strategy, combined with Microsoft's powerful collaboration tools, advanced security features, and scalable infrastructure. Boost productivity, streamline operations, and ensure uninterrupted business continuity with Netwoven.
Book a Discovery Call With Our Team
Schedule your assessment to learn more about Google Workspace to Microsoft 365 migration best practices.
Key Benefits
Zero DowntimeNetwoven has the knowledge and experience to migrate your data from Google Workspace quickly and efficiently, without any data loss and almost zero downtime.
Business ContinuityBusiness continuity is key. Using customized migration mapping solution, UAT & issue tracking solution, link rewriting / lookup utilities, and our reusable communication & training assets, we can help ensure that your transition to Microsoft 365 is smooth and seamless, with minimal disruption to your organization's operations.
Enhanced Analysis & ReportsOur interactive reports and content analysis will provide the metrics and direction you need to identify which valuable content should be migrated versus that which should be left behind, as well as where in Microsoft 365 is most appropriate for it to be migrated, saving you time, effort, and money.
Application RationalizationOur developers and migration experts can help analyze your existing app scripts and other customizations and provide guidance on:

What customizations can be replaced with new, modern out-of-the-box functionality saving development time and reducing technical debt.
Analysis of 3rd party customizations you may have in place and provide guidance on replacements based on your current goals and needs.
Guidance on necessary customizations so they meet not only your standards, but also ensure that they are done in line with Microsoft's guidance so updates to the platform don't break the customizations.

Tailored Migration StrategyAfter the analysis is complete, we will work with you to put together a customized migration schedule and plan that ensures your daily business operations are minimally impacted. We will build customized solutions meeting the unique needs of your organization, ensuring that your Gmail, Google Drive, Google Photos, Google Sites and other content from Google properly land in Microsoft 365.
Automated & Intuitive TestingOur content migration tooling includes automated QA testing, and a user centric UAT issue tracking tool to ensure that everything that should be moved, gets moved, as expected, quickly and cost-effectively.
Hypercare SupportWe provide ongoing support and maintenance to ensure that your Microsoft 365 environment is running smoothly and efficiently.
Global Delivery ModelWe operate nearly 24 hours a day with employees all around the world to support both velocity and cost efficiency.
ExpertsWe are an accredited Microsoft Partner with over 20 years of experience. We have successfully moved many 100's of terabytes of data to the Microsoft cloud. Using Netwoven's team of migration experts can speed up your transition, save you time and money & ensure a quality end-product!
Insights
Thought Leadership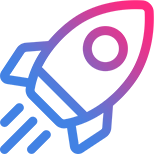 Talk with an Expert
Find out how we can help you with your organization's digital transformation journey.