Data and Analytics
Data Engineering
Unlock the full potential of data through expert solutions and optimization
What We Do
Transform Your Data into Insights: Netwoven's Data Engineering Services Unlock the Full Potential of Your Business!
Netwoven's data engineering services revolutionize the way businesses harness the potential of their data. With a profound grasp of contemporary data technologies and unmatched implementation proficiency, our team of skilled data engineers empowers clients to convert raw data into invaluable insights that propel business expansion.
From comprehensive data modeling and seamless integration to robust data warehousing and efficient ETL processes, Netwoven's data engineering services are meticulously crafted to provide dependable, scalable solutions tailored to each client's distinctive requirements.
Through our unwavering commitment to innovation and unwavering pursuit of excellence, Netwoven is redefining the concept of a data engineering partner, setting new industry standards, and enabling organizations to fully maximize the value of their data assets.
How It's Used
Master Your Data, Master Your Business: Experience the Power of Netwoven's Data Engineering Services Today!
Why Netwoven
Empowers organizations to turn raw data into valuable insights, enabling informed decision-making, improved operational efficiency, and innovative data-driven solutions
Enhanced Data QualityData engineering services ensure the accuracy, completeness, and reliability of your data, providing a solid foundation for decision-making and analysis.
Scalable Data InfrastructureData engineering services enable the design and implementation of scalable data infrastructure that can handle growing volumes of data without compromising performance.
Efficient Data ProcessingWith optimized ETL (Extract, Transform, Load) processes and advanced data integration techniques, data engineering services enable efficient data processing and faster time-to-insights.
Data IntegrationData engineering services facilitate the seamless integration of disparate data sources, allowing for a unified view of data and enabling comprehensive analysis.
Real-Time AnalyticsBy implementing streaming data processing capabilities, data engineering services enable real-time analytics, empowering organizations to make timely and informed decisions.
Advanced Analytics and AIData engineering services provide the foundation for advanced analytics and AI models, enabling organizations to derive valuable insights, predictions, and recommendations from their data.
Data Governance and ComplianceData engineering services incorporate robust data governance practices, ensuring data integrity, security, and compliance with regulatory requirements.
Cost EfficiencyBy optimizing data storage, processing, and infrastructure, data engineering services help reduce operational costs and maximize the return on investment in data initiatives.
Business AgilityData engineering services enable organizations to quickly adapt to changing data requirements and business needs, ensuring agility in data processing, integration, and analysis.
Competitive AdvantageWith efficient data engineering, organizations gain a competitive edge by leveraging data-driven insights to drive innovation, improve customer experiences, and identify new business opportunities.
Insights
Thought Leadership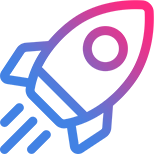 Talk with an Expert
Find out how we can help you with your organization's digital transformation journey.