Data Engineering
Data as a Product
Transform data into a valuable asset, driving innovation, insights, and strategic decision-making
What We Do
Unlocking value and insights
Empower your business teams with a user-friendly self-serve platform, enabling them to swiftly develop data products that adhere to industry standards and ensure data quality. Utilizing the Lakehouse architecture and data mesh principles, our practical Data Mesh implementation provides a solid foundation for your data-driven initiatives. Experience the dynamic nature of a Data Mesh in action, understanding the key players, diverse products, and collaborative interactions within your organization. Seamlessly expand the Data Mesh to more teams, as it supports distributed, domain-specific data consumers who embrace the concept of "data-as-a-product," with each domain managing their own data applications. The universal interoperability layer serves as the connective tissue, ensuring consistent syntax and robust data governance across domains, fostering seamless collaboration and accelerating your data-driven success.
Netwoven's Data as a Product offering empowers organizations to unlock the full potential of their data assets by treating data as a valuable product. We help curate, package, and deliver data in a structured and meaningful way to drive innovation, revenue generation, and improved customer experiences. With our expertise in data governance, monetization strategies, and data-driven business models, we enable organizations to transform their data into a valuable asset that fuels growth and creates competitive advantages.
Why Netwoven
Empowers businesses with a strategic asset for growth and innovation
Revenue GenerationBy adopting the "Data as a Product" approach, organizations can monetize their data assets, creating new revenue streams. By packaging and offering valuable data insights and services to customers or partners, businesses can generate additional revenue and explore innovative business models.
Enhanced Decision-MakingTreating data as a product allows organizations to prioritize data quality, governance, and accessibility. By providing reliable and curated data products, decision-makers have access to accurate and actionable insights, enabling data-driven decision-making that enhances operational efficiency and drives business growth.
Competitive AdvantageLeveraging data as a product can provide a competitive edge in the market. By delivering unique and valuable data offerings, organizations can differentiate themselves from competitors, attract new customers, and retain existing ones. Data-driven products and services can enhance customer experiences, foster loyalty, and position the organization as an industry leader.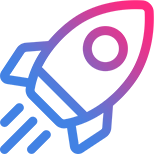 Talk with an Expert
Find out how we can help you with your organization's digital transformation journey.