Data Service Migrations
Hybrid Benefits (AHUB)
Leverage Hybrid Benefits (AHUB) with Netwoven for cost-effective Azure licensing and seamless migration.
What We Do
Seamless migration, cost savings, and optimized performance in Azure
Azure Hybrid Use Benefit, referred to as AHUB, allows you to bring your own licenses for Windows Server or Microsoft SQL Server and reuse them for your Azure workloads, eliminating the need for double payments. However, it's important to note that you can only repurpose these licenses if they were purchased with an active software assurance agreement, which must still be in effect. If you don't have an active agreement, there is another option available: purchasing licenses through a CSP software subscription, which has become increasingly appealing to businesses of all sizes.
Netwoven's Azure Hybrid Benefit offering allows you to leverage this cost-saving licensing offer, enabling seamless migration to Azure while optimizing your infrastructure. By utilizing Windows Server or SQL Server core licenses with Software Assurance or a subscription, along with an active Linux subscription for Red Hat Enterprise Linux or SUSE Linux Enterprise Server running in Azure, you can unlock the benefits of Azure Hybrid Benefit. With Netwoven's expertise, you can achieve significant cost savings, modernize your environment, maintain a flexible hybrid setup, and optimize your business applications in Azure.
Why Netwoven
Maximize cost savings and optimize Azure licensing by utilizing Hybrid Benefits (AHUB)
ExpertiseNetwoven brings extensive expertise in implementing and managing Hybrid Benefits (AHUB) services. Our team of professionals understands the intricacies of Azure licensing and migration, ensuring a seamless and successful adoption of Hybrid Benefits for your organization.
Tailored SolutionsNetwoven recognizes that every organization has unique requirements and goals. We provide personalized solutions, tailored to your specific needs, to ensure that Hybrid Benefits (AHUB) services align with your business objectives. Our customized approach ensures that you get the most value out of your Azure licensing and migration journey.
Cost OptimizationNetwoven helps you maximize cost savings through efficient utilization of Hybrid Benefits (AHUB). We assess your existing licensing agreements and guide you on leveraging the benefits to minimize expenses while migrating to Azure, enabling you to achieve cost optimization.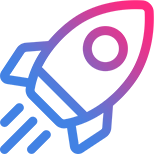 Talk with an Expert
Find out how we can help you with your organization's digital transformation journey.