Business Applications
Drive Employee Experience with Microsoft Viva
Schedule a Microsoft Viva workshop with us to walk through different scenarios for how Viva can help.
Solution
Bring Company Culture & Engagement Center Stage in Your Organization
In today's world, employees want more flexible remote work options and meaningful in-person collaboration. Empowering people to thrive in a more flexible work world requires rethinking everything—from how you empower managers, to how you create culture, to how you reimagine the employee experience. Microsoft Viva is a new digital platform designed to support employee engagement and well-being. It includes a range of tools and services that are integrated into Microsoft Teams and other Microsoft 365 applications. Some of the key features of Microsoft Viva include:
Viva Insights: Provides data-driven insights and recommendations to help employees improve their productivity and well-being.
Viva Learning: Offers a range of learning resources, including access to online courses, to help employees develop new skills.
Viva Topics: Allows employees to discover and define common corporate terms and processes, while highlighting the people with knowledge about these interests and areas of expertise.
Viva Connections: Provides a range of resources to help employees stay connected, including social networking features, company news and updates, and access to company resources.
There is an ever-growing list of Microsoft Viva workloads (Goals, Sales, Engage, Amplify and more)
Microsoft Viva is designed to help companies create a more connected, engaged workforce, and to support employee well-being and development. That being said, the buck doesn't stop by turning Viva on. Experience what our existing clients have, through partnering with the Viva experts at Netwoven to ensure your employee experience initiative lands with the impact you expect it to!
Get started with our free workshop! You'll walk away with a roadmap for potential workstreams, dependencies, and next steps along with an adoption framework to help you implement the Viva solution that best fits your needs.
Key Benefits
Microsoft 365 & Viva ExpertiseNetwoven is a Content AI partner program member (the elite program of Microsoft partners that work directly with the Viva product team) and has been since the first year this program existed. Netwoven is also a Microsoft managed, modern work solution partner with a variety of advanced specializations and the credentials to ensure the success of your Employee Experience / Viva initiative!
Custom SolutionsNetwoven can enhance the employee experience with additional customized solutions tailored to your specific business needs to extend the capabilities of Viva. We take the time to understand your requirements and work with you to develop and implement solutions that meet your needs and deliver the desired EXP.
Global Delivery ModelWe operate nearly 24 hours a day with employees all around the world to support both velocity and cost efficiency.
Comprehensive ApproachNetwoven provides a comprehensive approach to employee experience projects. We offer discovery, governance, configuration, adoption change management, deployment, and post-migration support services to ensure a smooth and successful project.
Workshop
Sign up for Microsoft Viva Workshop
Employee Experience Assessment: We work with you to understand the current state of employee experience within the organization. This will help identify areas where Microsoft Viva can be most impactful.
Define the Employee Journey: We map out your employee journey to understand the different touchpoints where Microsoft Viva can be integrated to improve the employee experience.
Define Objectives: We work with your organization to define specific objectives for the implementation of Microsoft Viva, such as improving employee engagement, productivity, and well-being.
Identify and Prioritize Microsoft Viva Capabilities: Based on the objectives and employee journey, we will work with you to identify and prioritize the Microsoft Viva capabilities that will have the most impact on the employee experience.
Develop a Roadmap: Together, we can develop a roadmap for the implementation of Microsoft Viva, outlining the timeline, resources, and key milestones.
Insights
Thought Leadership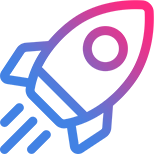 Talk with an Expert
Find out how we can help you with your organization's digital transformation journey.