Solutions
Microsoft 365 Migration
Streamline Your Enterprise Migration with Netwoven's Comprehensive Solutions and Expertise!
Our Solutions
Seamless Enterprise Migration with Netwoven: Your Partner for End-to-End Solutions!
If you're considering a Microsoft 365 enterprise migration, Netwoven is the partner you can trust to make the process seamless and stress-free.
Our team of experts has over 20 years of experience handling complex Microsoft 365 migration for organizations of all sizes and industries. We understand that every enterprise is unique, and we take a customized approach to ensure that your Microsoft 365 (Office 365) migration is tailored to your specific needs.
From planning and strategy to execution and post-migration support, we provide end-to-end solutions that deliver the results you need. Our deep understanding of the latest technologies and best practices ensures that your migration is not only successful but also future-proof.
Choose Netwoven as your partner for your next enterprise migration and take your business to the next level!
No Amount of Data is Too Large
Experience a Smooth and Stress-Free Enterprise Migration with Netwoven's Expert Solutions!
Insights
Thought Leadership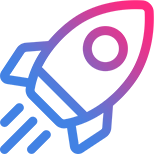 Talk with an Expert
Find out how we can help you with your organization's digital transformation journey.