Migrations
Jive to Microsoft 365 Migration
Our Jive to Microsoft 365 migration experts have over a decade of experience moving large amounts of data from Jive to Microsoft 365.
Solution Description
Make the Switch from Jive to Microsoft 365 with Confidence - Our Migration Experts Have You Covered!
Many companies that have relied on Jive for their corporate intranet or collaboration platform have seen the writing on the wall. The acquisition by Aurea effectively pulled the plug on innovation in Jive and forced customers to find an alternative. Making the switch to Microsoft 365 (formerly Office 365) has been the most popular path.
Not only will your company recognize a significant cost saving in licensing, but the powerful business and collaboration apps within M365 provide significantly enhanced functionality for end users, content creators, and administrators alike.
Migrating from Jive to SharePoint Online is undeniably a complex process. It will affect content owners, business users, and IT alike. Still, with Netwoven's expertise, we can ensure that the transition will provide significant value and that employees will appreciate and embrace the change.
Whether it's a dynamic and personalized SharePoint site for corporate communications, a Viva Engage community for social interactions, Teams for group collaboration, or OneDrive for personal content, we have the experience and tools to completely and successfully migrate your Jive to Microsoft 365.
Key Benefits
No DowntimeNetwoven has the knowledge and experience to migrate your data from Jive to SharePoint Online quickly and efficiently, without any data loss and almost zero downtime.
Business ContinuityBusiness continuity is key. Using customized migration mapping, tracking, and UAT solutions, we can help ensure that your transition to SharePoint Online is smooth and seamless, with minimal disruption to your organization's operations.
Enhanced Analysis & ReportsOur content analysis and custom reports will provide metrics that can be used to identify what should be migrated and what can be archived or left behind, saving you time, effort, and money.
Tailored Migration StrategyAfter the analysis is complete, we will work with you to put together a customized migration schedule and plan that ensures your daily business operations are not impacted. We will build customized solutions meeting the unique needs of your organization, ensuring that your M365 deployment is optimized for your specific requirements.
Automated & Intuitive TestingOur content migration tooling includes automated QA testing, and a user centric UAT issue tracking tool to ensure that everything that should be moved, gets moved, quickly and cost-effectively.
Hypercare SupportWe can provide ongoing support and maintenance to ensure that your SharePoint Online deployment is running smoothly and efficiently.
ExpertsUsing Netwoven's team of migration experts can save you time and money, as they can complete the migration quickly and efficiently, reducing the need for in-house IT resources.
Download
Jive to M365 Solution Brief
Netwoven's global delivery model using right sourcing worked very well for us. Their project managers guided the complete process smoothly during the project lifecycle. Our solution was created on-time and on-budget.
Prior to our engagement with Netwoven we had estimated it would take our Information Services ten years to migrate our intranet content from Jive into Microsoft 365. With the help of Netwoven's tool set and expertise we were able to reduce that time line to well under a year. Not only are we utilizing Microsoft SharePoint for our intranet but they assisted us in the setup and use of Microsoft Teams which allowed our organization to consolidate our intranet, collaboration and communication tools into one shared and integrated experience.
Netwoven's Govern 365 is a comprehensive solution that has helped us apply governance policies to our Microsoft 365 environment. It has helped ensure the right balance of administrative control and providing our users with the optimal empowerment. We no longer have our IT team manually processing requests for new SharePoint Sites and are especially saving a significant amount of time creating sites from our more complicated templates.
Insights
Thought Leadership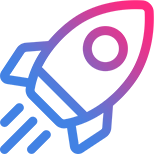 Talk with an Expert
Find out how we can help you with your organization's digital transformation journey.