Solutions
Microsoft 365 Managed Services
Experience unparalleled Microsoft Managed Services with Netwoven - our expert team ensures seamless integration, top-notch support, and optimized performance for your business, giving you the competitive edge you need to succeed in today's digital landscape.
Our Solution
Transform Your Business with Netwoven's Comprehensive Microsoft Managed Services
Are you ready to take your business productivity and security to new heights? Our expert team is here to provide comprehensive Microsoft 365 support and management, so you can focus on what you do best - growing your business!
With our Microsoft 365 Managed Services, you'll enjoy:
Enhanced Security: Shield your valuable data from threats with robust security measures tailored to your business needs.
Seamless Collaboration: Boost team efficiency and collaboration with advanced M365 tools that keep everyone connected, no matter where they are.
Improved Productivity: Streamline your workflows, automate tasks, and empower your workforce to achieve more in less time.
Cost Optimization: Let us handle your Microsoft 365 infrastructure management, reducing your IT overheads and optimizing your technology investments.
Our comprehensive Microsoft 365 Managed Services provide end-to-end support for your business, including everything from migration to ongoing management and data and analytics optimization.
With Netwoven, you can rest assured that your business will run at peak performance, giving you the competitive edge you need to succeed.
Our Services
Microsoft 365 Collaboration Managed ServicesIncrease user satisfaction and adoption of Microsoft's collaboration workloads that include SharePoint, OneDrive, Teams by using our managed services suitable for both small and large organizations.
Microsoft 365 Managed Security ServicesSecure your organization and make the most of your investments in Microsoft 365 E3 or E5 by leveraging Netwoven's Managed Security Services.
Azure Managed ServicesOptimize your cloud infrastructure and accelerate your digital transformation with Netwoven's expert Azure Managed Services.
Modern Applications Managed ServicesInnovate and modernize your applications with Netwoven's expert Modern Applications Managed Services, delivering agile and scalable solutions for your business.
Download
Microsoft Managed Services Datasheet
I can't imagine trying to initiate Microsoft 365 without Netwoven's support. The team was competent and responsive to meeting our needs and stayed within our budget.
Insights
Thought Leadership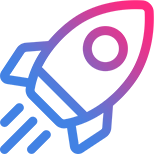 Talk with an Expert
Find out how we can help you with your organization's digital transformation journey.