Cloud Infrastructure and Security
Information Security Engineering Services
Secure Your Digital Assets with Confidence: Netwoven's Infosec Engineering Experts Have You Covered!
What We Do
Secure Your Business from Cyber Threats with Netwoven's InfoSec Engineering Expertise!
If you're looking for a trusted partner to help you secure your organization's digital assets, look no further than Netwoven.
Our expert team of information security engineers has a proven track record of delivering effective solutions that protect your valuable data from cyber threats. With our cutting-edge technology and deep understanding of the latest industry trends, we can help you design and implement an information security plan tailored to your organization's unique needs.
From risk assessments and penetration testing to data encryption and security monitoring, we have the skills and expertise to safeguard your business from potential threats. Choose Netwoven for your next infosec engineering project and rest assured that your data is in good hands.
Why Netwoven
We're a Microsoft Preferred Security Partner
Holistic ApproachNetwoven takes a comprehensive and strategic approach to information security, considering all aspects of your organization's IT infrastructure, processes, and people. We analyze your existing security measures, identify gaps and vulnerabilities, and recommend solutions that are aligned with your business objectives.
Cutting-Edge TechnologyWe leverage the latest and most advanced security technologies to ensure the highest level of protection for your organization's data. Our team is highly skilled in working with a wide range of tools and technologies, including firewalls, intrusion detection and prevention systems, endpoint protection, and more.
CollaborationAt Netwoven, we believe that effective information security requires collaboration between all stakeholders, including IT, security teams, and business units. We work closely with your team to understand your specific requirements and design a customized solution that meets your needs. We also provide ongoing support and training to ensure that your team is equipped to handle any potential security issues.
Insights
Thought Leadership
June 29, 2023
Sumit Kumar Mahajan
May 24, 2023
Niraj Tenany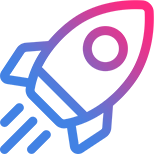 Talk with an Expert
Find out how we can help you with your organization's digital transformation journey.