Solutions
Business Applications
Netwoven's business application development solutions deliver modern, scalable, and secure applications that drive productivity, streamline operations, and help businesses achieve their growth objectives.
Modern Business Apps Run The World!
Working with Microsoft Business Apps and Want to Improve?
In today's fast-paced business environment, custom applications are increasingly becoming a critical component of success.
At Netwoven, we provide end-to-end business application development solutions that help businesses streamline operations, improve productivity, and achieve their growth objectives. Our expert team of developers and architects leverage the latest technologies and frameworks to create custom business applications tailored to your unique business requirements.
We specialize in developing modern cloud-native applications that are scalable, secure, and built to perform. From ideation to development, testing, deployment, and beyond, we work closely with you to ensure that your business application project is a resounding success.
With Netwoven's business application development solutions, you can accelerate your business growth and achieve a competitive edge in the marketplace.
Our Solutions
Microsoft Application Development That Streamlines Your Business
Insights
Thought Leadership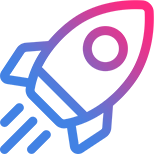 Talk with an Expert
Find out how we can help you with your organization's digital transformation journey.